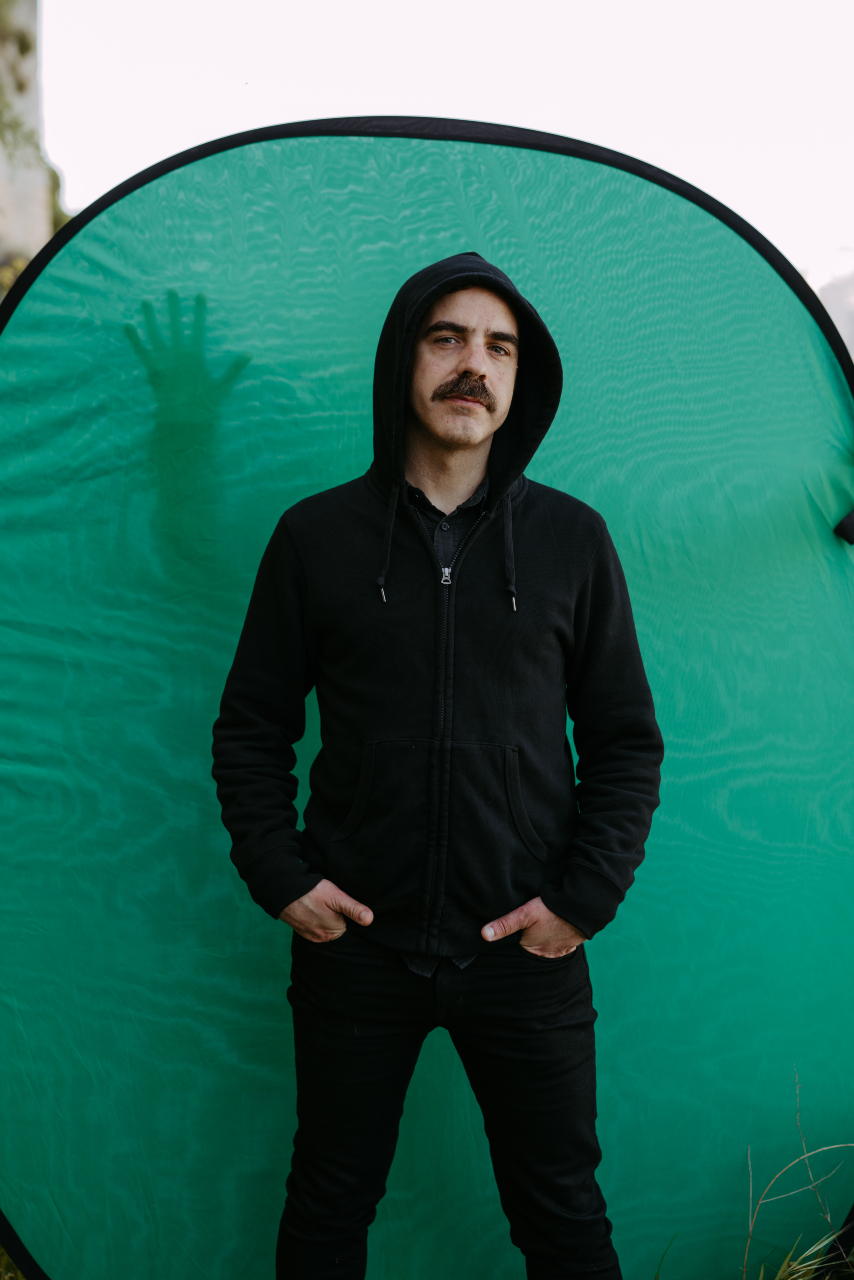 Eduard Escoffet is a poet, a professor of poetry at the University of Barcelona and the director of the Barcelona International Poetry Festival.
As a poet, he has explored different facets of poetry, but his main focus is on sound poetry and poetry readings. He is part of Barcelona's counter-culture scene and an internationally successful artist at the same time.
He has presented his work at the Centre Pompidou, Fondation Cartier, Polyphonix and Fondation Louis Vuitton (Paris), Poesiefestival Berlin and Roma Poesia, among others.
Escoffet has written three successful collections of poetry: 'Gaire' (2012), 'El terra i el cel' (2013) and 'Menys i tot' (LaBreu, 2017) and his book 'Estramps with Evru' (2011) was also well received by critics.
Especially for our festival Escoffet will present the VR performance 'COS ENDINS' developed for Oculus and adapted for the dome. This project is a collaboration with Gianluca Abbate, Antonello Faretta, Paolo Heritier and Lello Voce.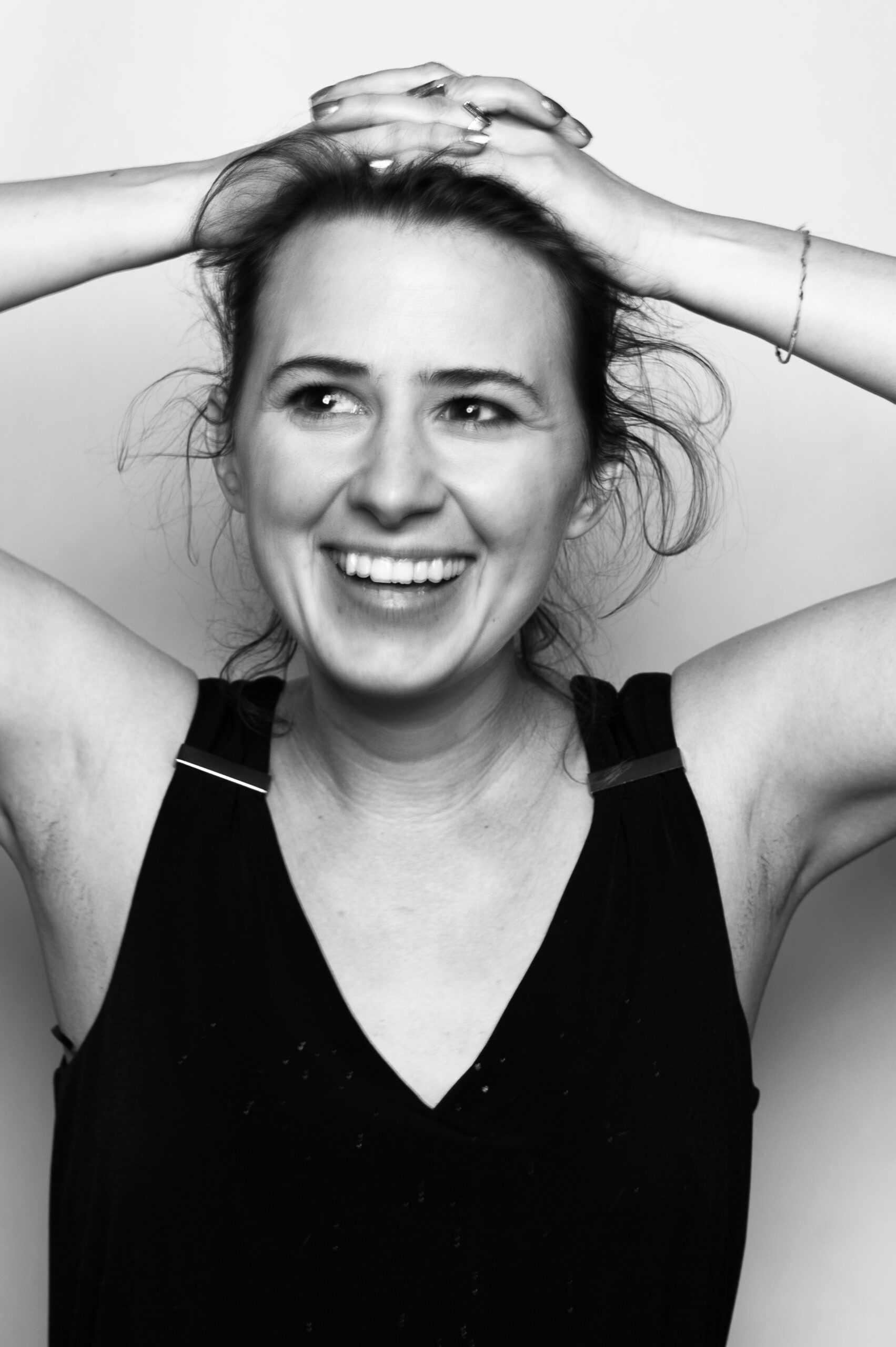 Maud Vanhauwaert
writes and creates. She obtained a master's degree in linguistics and literature at the University of Antwerp and a master's degree
Woordkunst
at the Antwerp Conservatory, where she is a teacher now.
For her poetry debut 'Ik ben mogelijk' (2011), she received the Women Debut Prize. For her collection 'Wij zijn evenwijdig' (2014) she won the Hughues C. Pernath Prize and the Audience Award of the Herman De Coninck Competition
In her work, she searches for playful theatrical forms to make poetry a public matter. She performed in all kinds of places, on radio and TV, in Low Countries and also abroad, from opera to sheepfold. She was appointed honorary citizen of the city of Veurne and in 2018 and 2019 she was the City Poet of Antwerp. In May 2020, 'Het stad in mij' was published, a monument of more than 300 pages.
When she was the Antwerp City Poet, she created three VR experiences, in collaboration with MAXlab. They premiered during Wintervuur. This will be our starting point to translate Vanhauwaert's fresh, urban, and Babylonian view on poetry into a new immersive experience for our festival.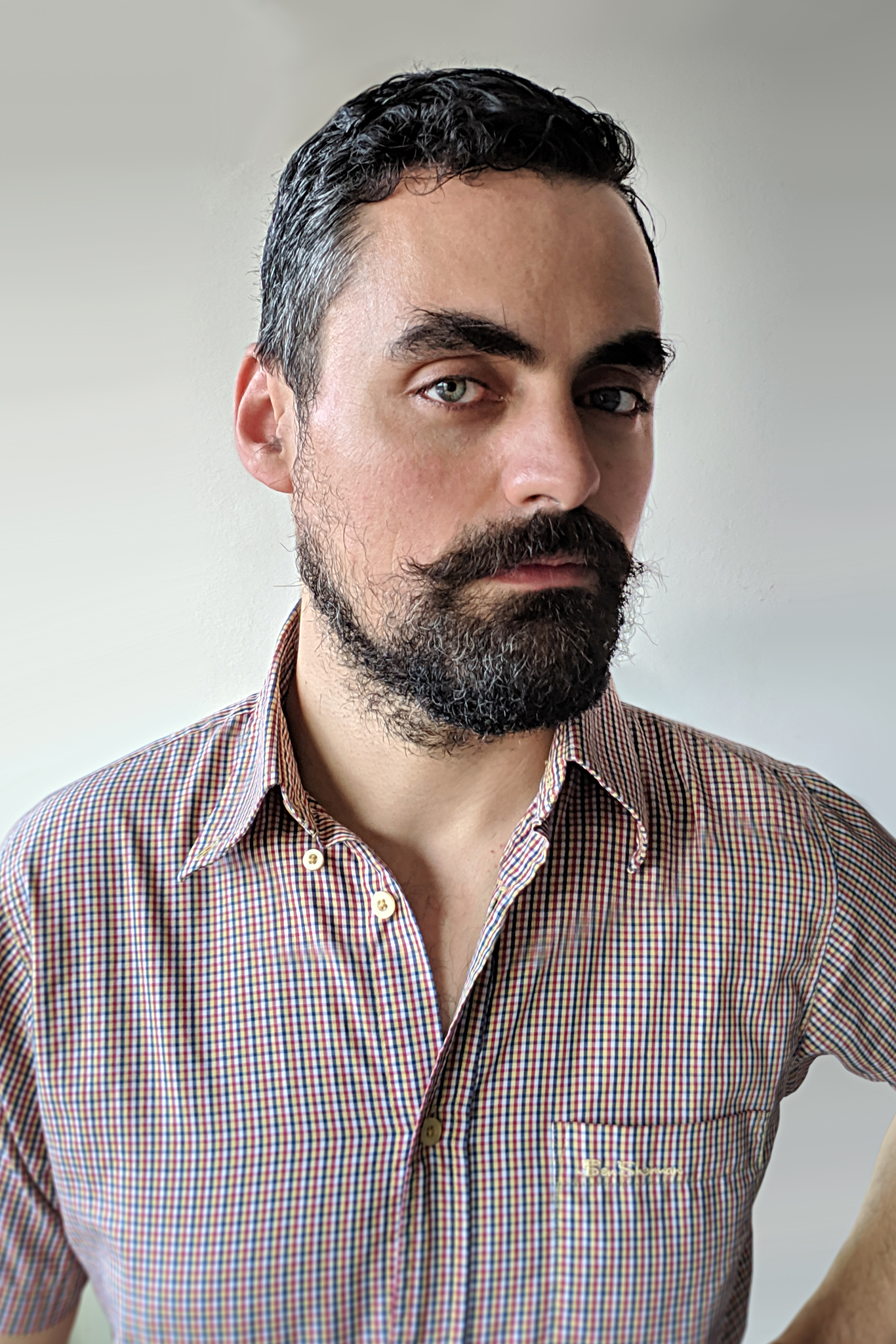 Gianluca Abbate is a director of experimental films.
In 2016, he won the Nastro d'Argento for the best animated film and in 2015 the Best Short Film Award at the 32nd Torino Film Festival. In 2020 he was awarded the Efebo d'Oro per i Nuovi Linguaggi ​​by the city of Palermo and the Goethe Film Award at the Zebra Poetry Film Festival in Berlin.
His films have been screened at the Ann Arbor festival in the United States, at the MAXXI in Rome, MMOMA – Museum of Contemporary Art in Moscow, Museum of Modern Art in Istanbul, MOCA Hiroshima (Museum of Contemporary Art in Hiroshima), Palais de Tokyo in Paris and screened on the ARTE France television channel.
He has taught new technologies of cinema and television at the Civic School of Cinema in Milan, graphic design at the European Institute of Design in Rome and still teaches at the Academy of Fine Arts in Frosinone and at NABA-Nuova Accademia di Belle Arti-Rome.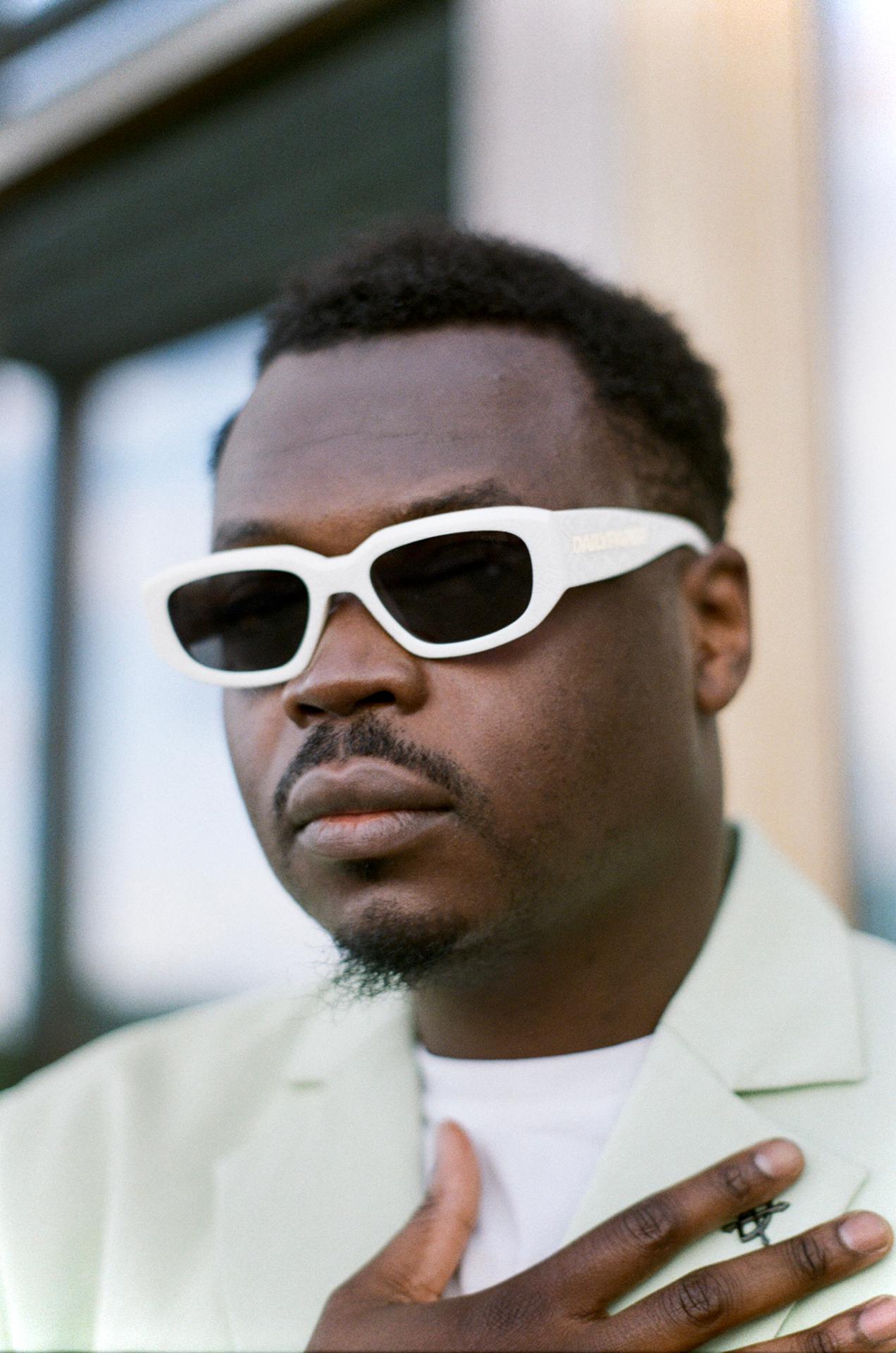 Badibanga Ndeka, better known as Badi, is a Belgian rapper with Congolese roots. He returned to Congo for the first time in 2013. This trip would lead to the creation of his ep 'Matonge'.
Throughout his rich, diverse projects, Badi uses both Congolese rumba and rhythmic hip-hop sounds. In 2017, the artist released his first album 'Article XV', on which he told the story of his father, who arrived in Brussels in the 1970's without papers. On tracks such as 'Muasi na ngai' and 'Kitendi', he collaborated with Boddhi Satva – also known as the founder of ancestral soul – and achieved international success.
Curator Meersman got to know Badi's work when he took his first steps on stage with his slam and rap projects in Brussels, in collaboration with Lezarts Urbains. Badi already performed at an earlier edition of our festival, as part of the slam collective Congo Eza, a performance which toured successfully in the French-speaking world.
Shortly after we invited Badi to join the festival line-up with his contemporary critical slam and rap, he released a new album, 'Trouble-fête'. Through a clever mix of hip-hop, soul, slam, rap and Congolese music, and through his committed lyrics, he has become a respected artist within the Brussels rap and slam scene.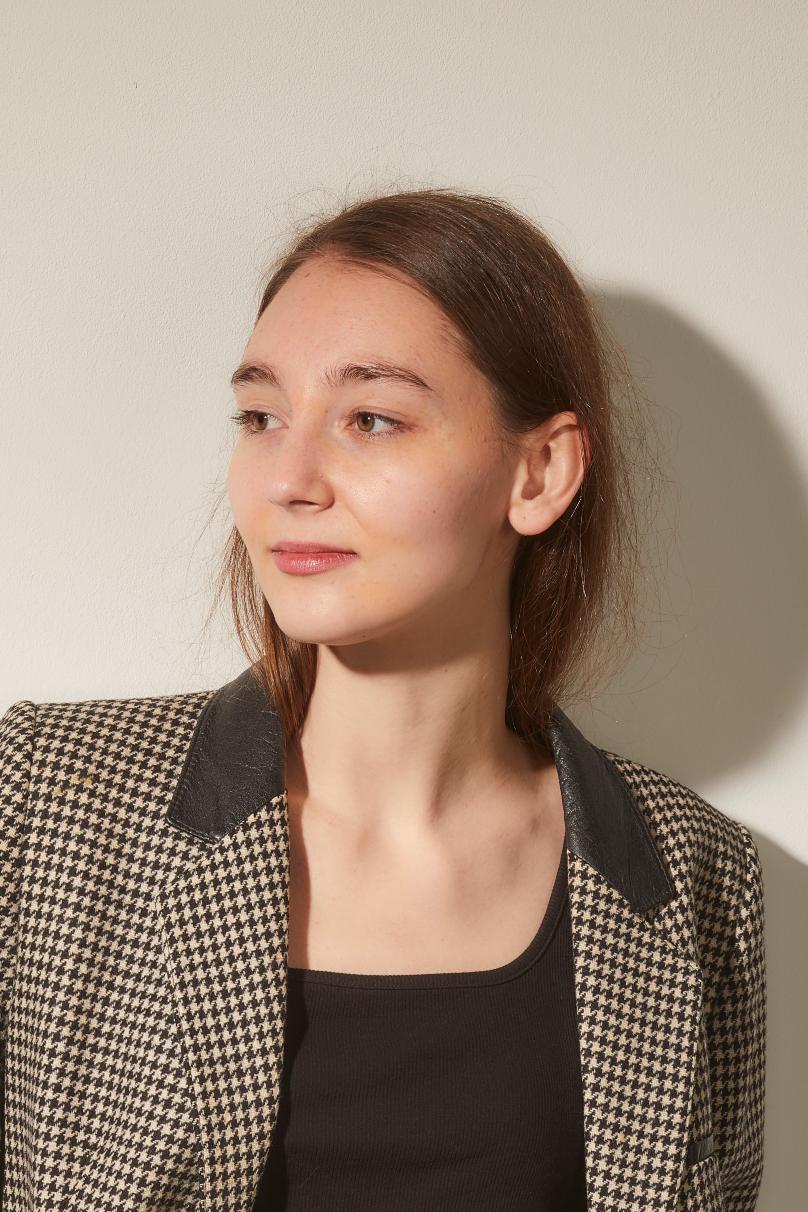 Margot Delaet loves poetry, photography and philophy and wants to combine all three in her work. She is studying at KU Leuven, working towards a masters degree in philosophy. Her academic work centers around the philosophy of poetry and critical phenomenology. Her thesis will be on literary translation.
With her poems she won the Vredespoëzieprijs, SOET and the literary award of the city of Sint-Truiden. She published her work in Op Ruwe Planken, Meander and Notulen van het Onzichtbare. Margot performed her poetry at Kotroute, Zin in Zomer and Dichters in de Prinsentuin.
She was runner up at Kunstbende with her photography and her photos were published in De Morgen Magazine and a zine for the Jewish Museum of Belgium. She was in a group exhibition in Destelheide and FOMO and had a solo show at Regenbooghuis in Limburg.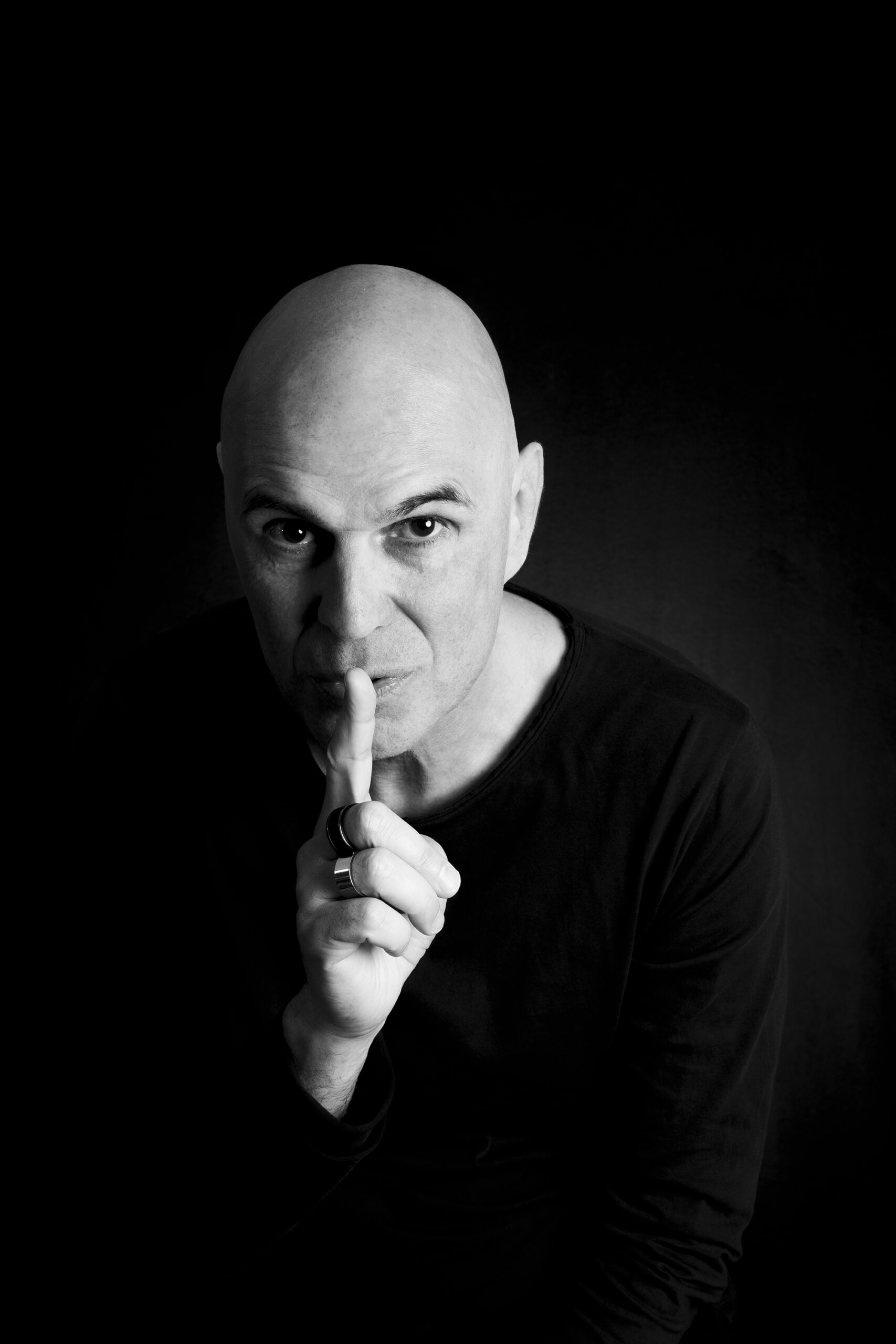 The Swiss artist Narcisse has long been active on the background as a composer of film music, soundtracks for shows and for various artists. In 2006, however, he discovered slam poetry, and this was a revelation for him. He won the French national championships and was invited for a residency in Chicago by none other than the inventor of poetry slam, Marc Kelly Smith.
In 2015 Narcisse played at the Avignon Off Festival, after which he signed with the Créadiffusion label. In 2016 he started a weekly programme on the Swiss French-language radio, Espace2. He is one of the first poets to be included in the video anthology, compiled by the University of Lausanne, of French-language poetry. In 2019, he taught poésie orale at the Swiss Institut littéraire in Bienne.
The curator of BPPF met Narcisse several times at different slam events, but saw the full potential of this artist during his special live multi-video performance in Cyprus in 2019. Showing performances like that is why we are organizing a poetry festival in a Planetarium in the first place!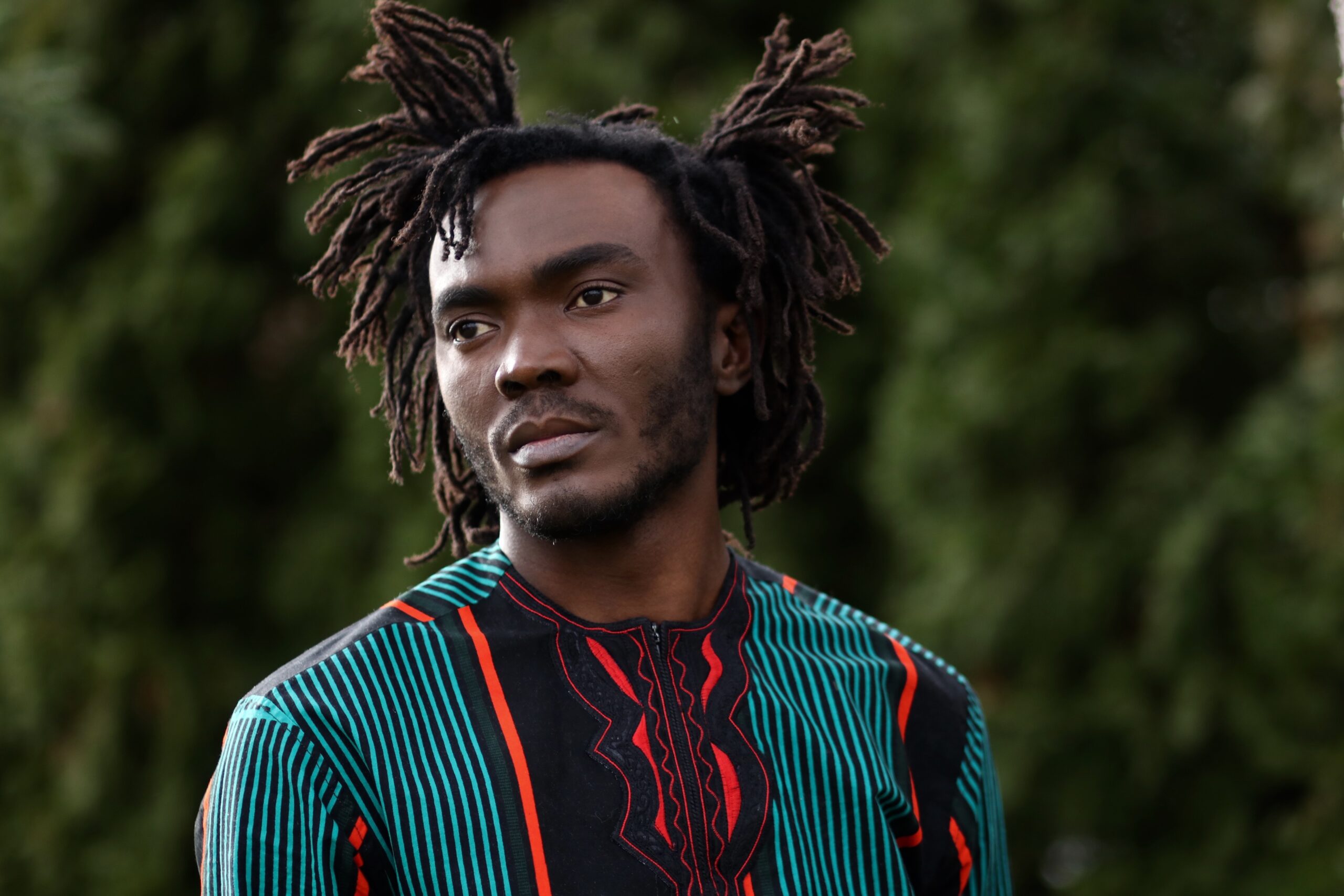 Sêminvo Xlixè is an author, composer, performer and slammer from the Republic of Benin. He was born in Côte d'Ivoire.
Sêminvo Xlixè became the nation Slam Poetry-champion for Benin in 2009, when the championship was held at the French Institute in Cotonou. He performed on different stages with 'Collectif10BP229' and continued to perform solo in 2012.
He has participated in numerous festivals, concerts and competitions throughout Africa and Europe. He's been giving workshops on writing in both continents, to 'give words like we give live'.
His first EP is titled 'Je suis venu, j'ai vu, j'ai…' and was recorded in La Hulpe in Belgium. It is planned for release in the fall of 2021.
It is a true ode to the resilience with which we face current times.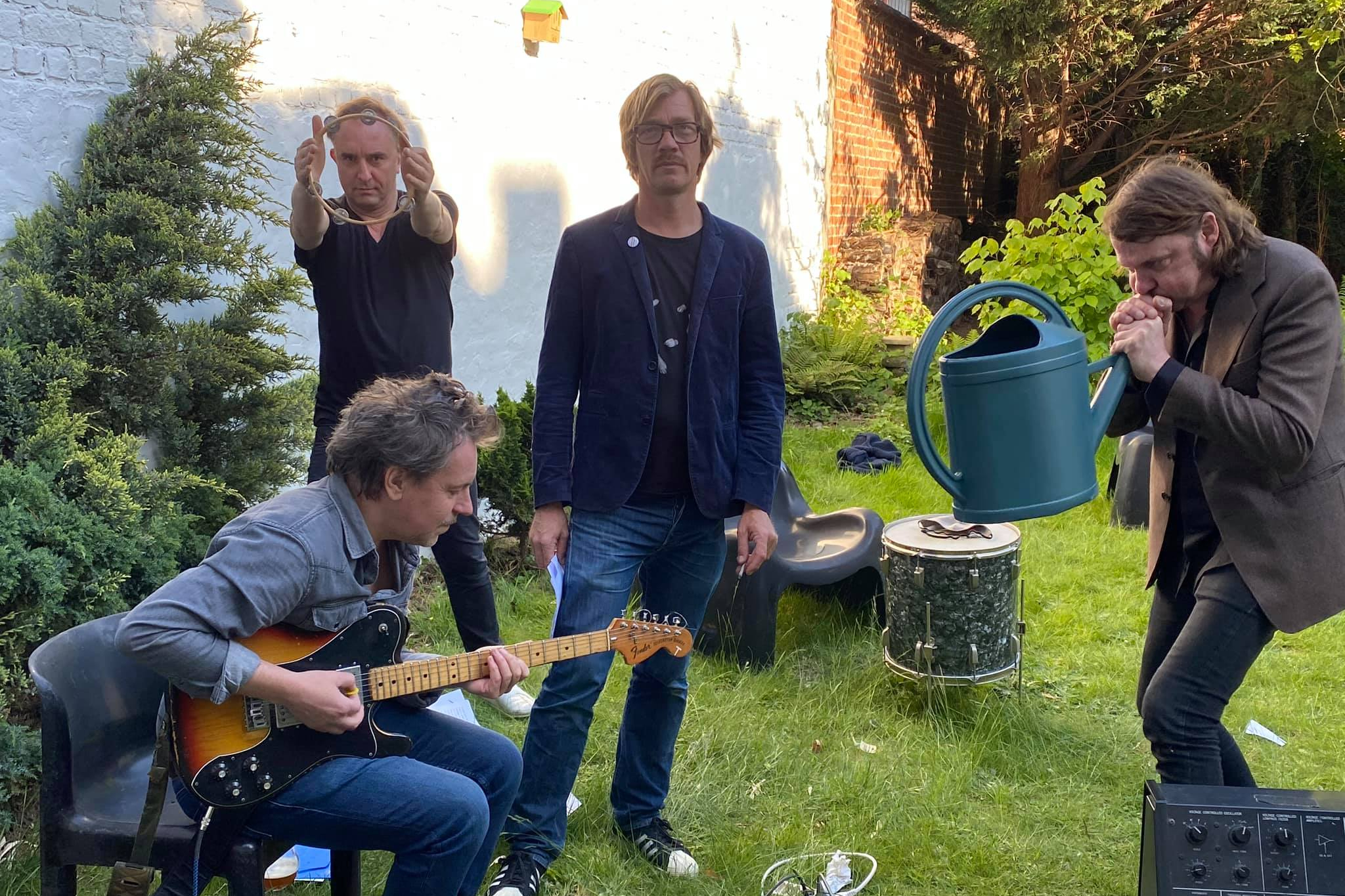 Jan Ducheyne has been on stage for over twenty years, at home and abroad. A true poet. When recently he was asked for the umpteenth time whether it is 'a bit of a slam', what he does with those musicians… he decided that from now on he would answer that Jan Ducheyne & Noodzakelijk Kwaad is Avant Garde.
Moreover, that is what this formation is. An unprecedented combination of three top notch musicians with Ducheyne layering his poetry onto their music, in dialogue, counterpoint or penetrating it…
The musicians are Teuk Henri (guitar), Frank P. (drums) and Jef Mercelis (Electronica : Korg-Farfisa).
Jan Ducheyne & Noodzakelijk Kwaad guarantee a performance on the cutting edge, full of panache and witty music where the musicians like to challenge themselves to transgress genres or, let alone, key. These virtuoso fireworks are combined with biting, tumbling, rhythmically off-the-charts lyrics. You deserve only the best!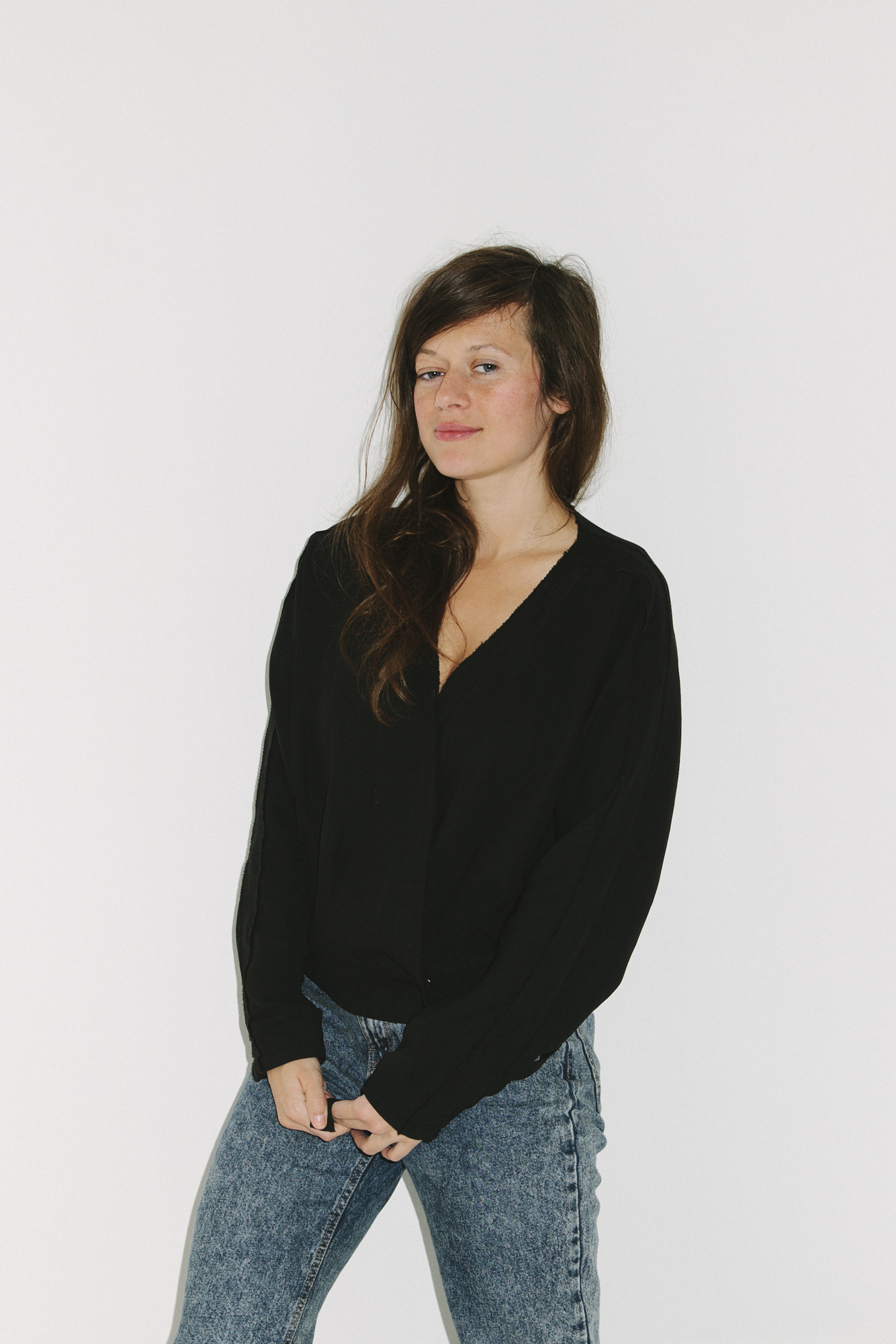 Polish poetess
Weronika Maja Lewandowska
has repeatedly proven that her verses transcend all language barriers. In 2006, for instance, she hypnotised a multilingual audience during
The International Slam!Revue
in Berlin. She has also presented her melodic slavish verses in Warsaw, Düsseldorf, Augsburg, Brno, Paris, Turin, London, Kiev, Beijing and Reims.
Weronika regularly cooperates with the audiovisual project plan.kton (Kordian Piwowarski, VJ Jago). Together, the artists of this project search for new ways of fusing words with music, using sound and rhythm. They try to achieve this by experimenting with different styles – often styles that are more associated with the club scene than quiet poetry evenings.
Lewandowska is currently working on a PhD project combining her performance poetry with VR applications. Her first VR animation, the sensual-erotic 'Nightsss', which she made with co-director Sandra Frydrysiak, premiered at the Sundance Film Festival 2021 and was showered with praise.
We're very curious to see what she is going to present at our festival, especially since the Planetarium was recently updated with new technical possibilities!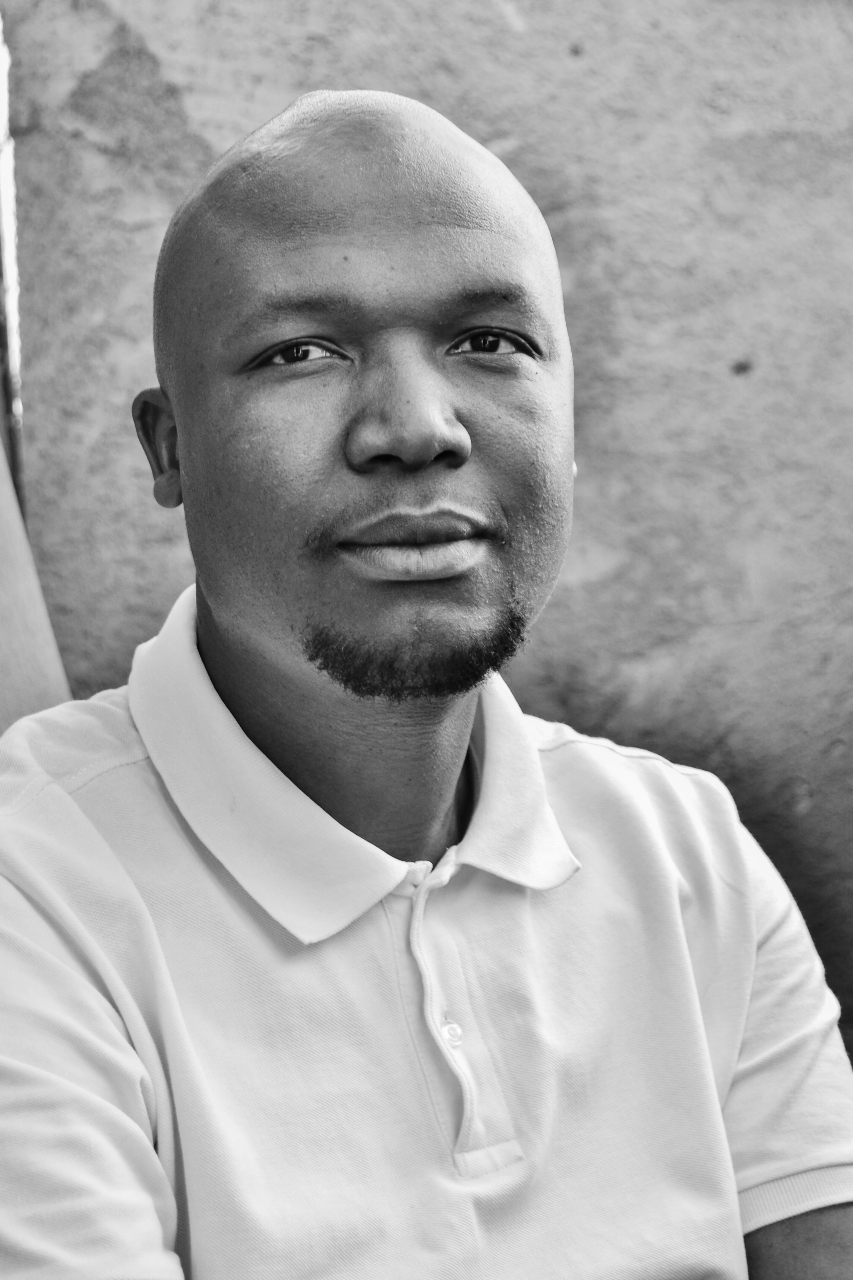 On 7 December 2020, Matete Motsoaledi, musician, photographer and performance poet, died of a heart attack in the Mpumalanga province of South Africa.
Motsoaledi was invited to Brussels Planetarium Poetry Fest in 2020, but for well-known reasons could not come to Brussels, and so we extended the invitation for a live performance to 2021.
During last year's festival, the first result of the collaboration between our curator Philip Meersman and Motsoaledi, 'E bonwe ke mang / An Orphan's cry', was presented to the public as a teaser.
Both men continued to work online with Sam Van Ryssel on various musical and literary projects until the eve of Motsoaledi's sudden death. We consulted his next of kin and received permission to show the result of the collaboration between Motsoaledi, Meersman and Van Ryssel at this year's festival.
We bring tribute to one of South Africa's most outstanding contemporary poets.
Matete Motsoaledi wrote mainly in the Sepedi language, thereby contributing to the progress and preservation of this language. Sepedi is spoken by just under 5 million people (9%) in South Africa.
He wanted to teleport the Sepedi into contemporary reality to reflect this time through this beautiful language, influenced by other languages and thus preserve its language for posterity as well.
Motsoaledi's collaborations with other artists gave the Sepedi more opportunities to shine and to gain worldwide recognition. Motsoaledi's work focuses mainly on the social conditions he observed in his living environment and is therefore also politically explicit.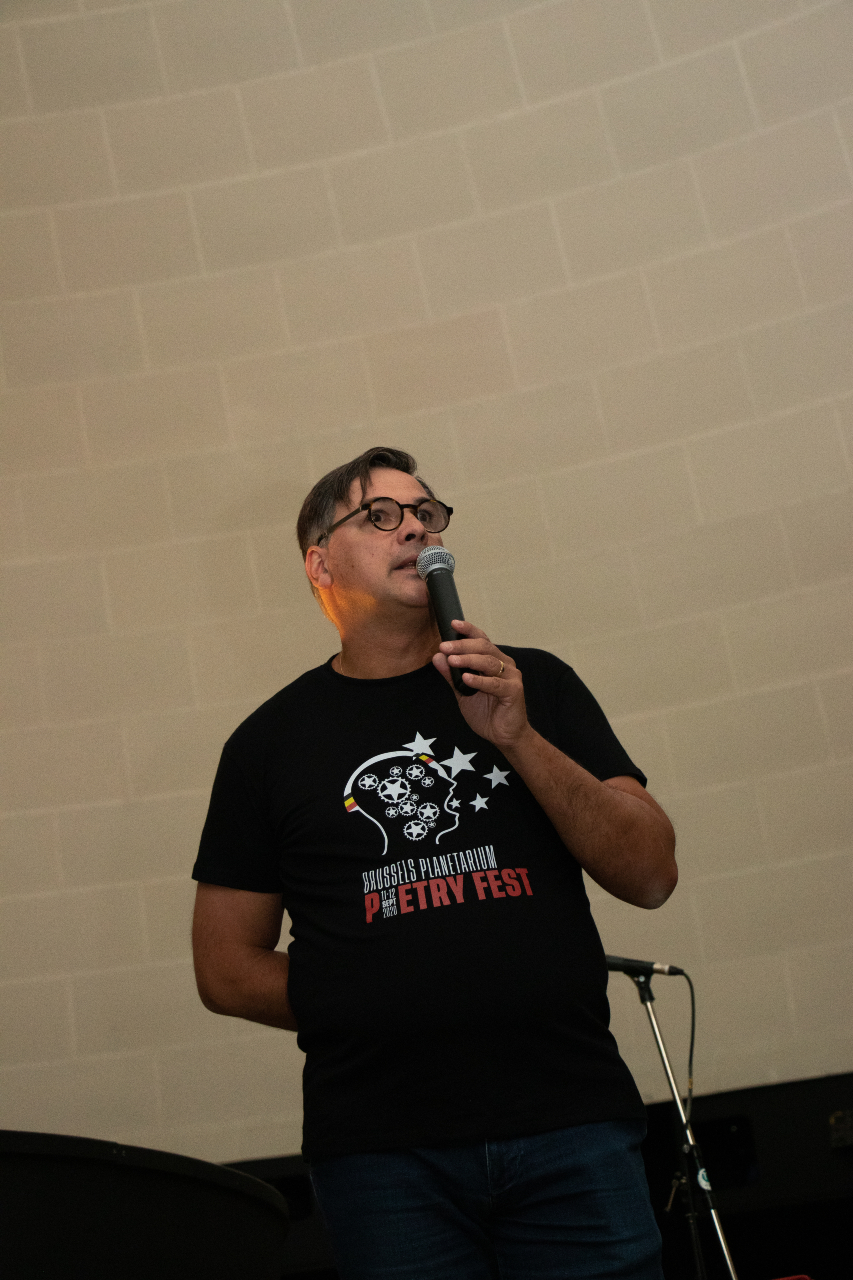 Curator Philip Meersman is also the coördinator of the World Poetry Slam Organisation
that organizes the European and new Inclusive World Poetry Slam Championship.
As a multi-lingual poet, he stretches the limits of poetry in its written and spoken form. The news and socio-political and environmental issues are his starting point. Meersman performs all over the world and teaches workshops on experimental, visual and performance poetry.
Philip Meersman is a VUB alumnus in the Art Sciences and Archaeology department. He is studying for his doctorate at KASK Antwerp on the subject of transforming visual poetry to immersive experience.